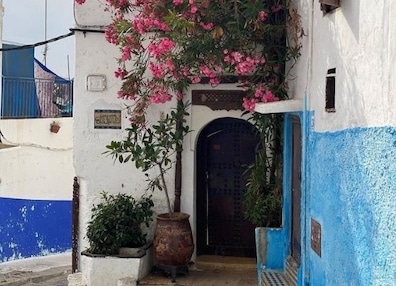 We all know that the world loves Moroccan textiles. From Beni Ourains to Zanafis to kilims (wool or cotton) to Azilals to Boucherouites (the popular 'scrap' rugs) to Boujad beauties, we are utterly smitten with the endless selection of Moroccan wonders from which to choose. But do you know about the captivating land where they originate?
Blink and you might think for a moment that you are wandering through the billowing knolls of the rugged, breezy Scottish Highlands. Blink again and you realize that you are in Assilah, Northern Morocco; where the rural, rolling green hills seem to expand in front of you.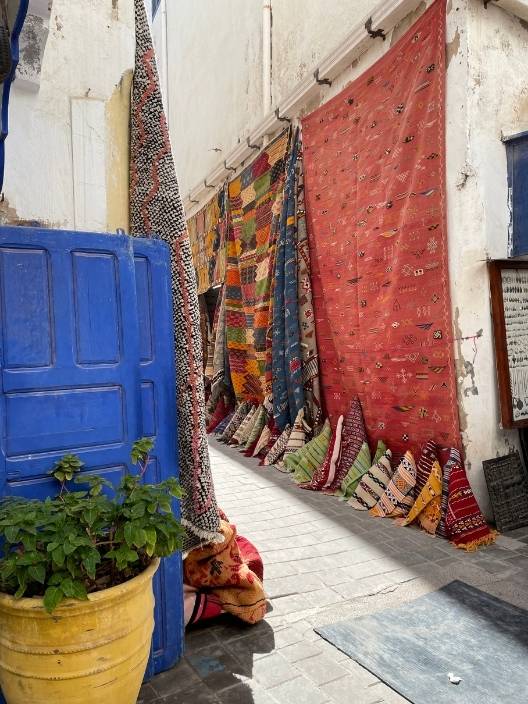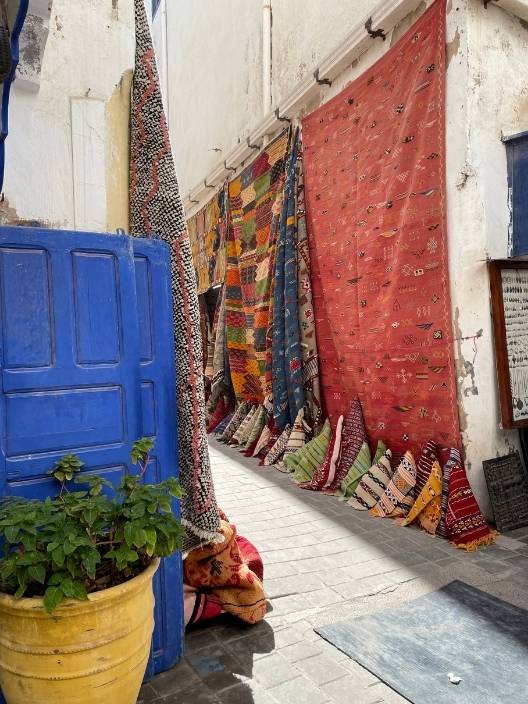 Close your eyes once again and peek; this time, you might believe that you are in a cozy, snow-filled village with chalet-type wooden beams on the houses. Are you in Northern Europe? Surprise! No, you are in fact near the Middle Atlas Mountain Range of Northern Morocco; where charming winter cottages delightfully dot the small town of Ifrane; dubbed "Little Switzerland."
Hop in a car and about 30 minutes down the road, you will find a small station where you can ski and toboggan to your heart's content during most winters. This is also the famed woodland area of the impressive cedar and pine forests. Unexpectedly, you can find unique, native "Barbary Macaque" monkeys gathered in the peaceful forest along the sides of the winding road.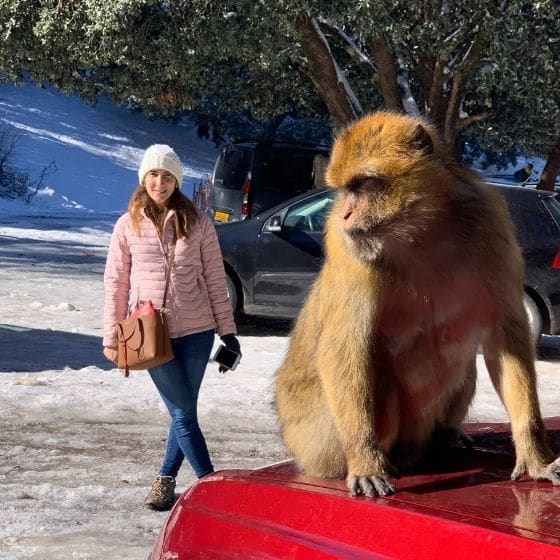 Pause for another minute and look again; this time, you could possibly be in a relaxed beach town in sunny Southern Europe. Instead, you find yourself in the quaint surfing mecca and fishing village of Taghazout, Southwestern Morocco.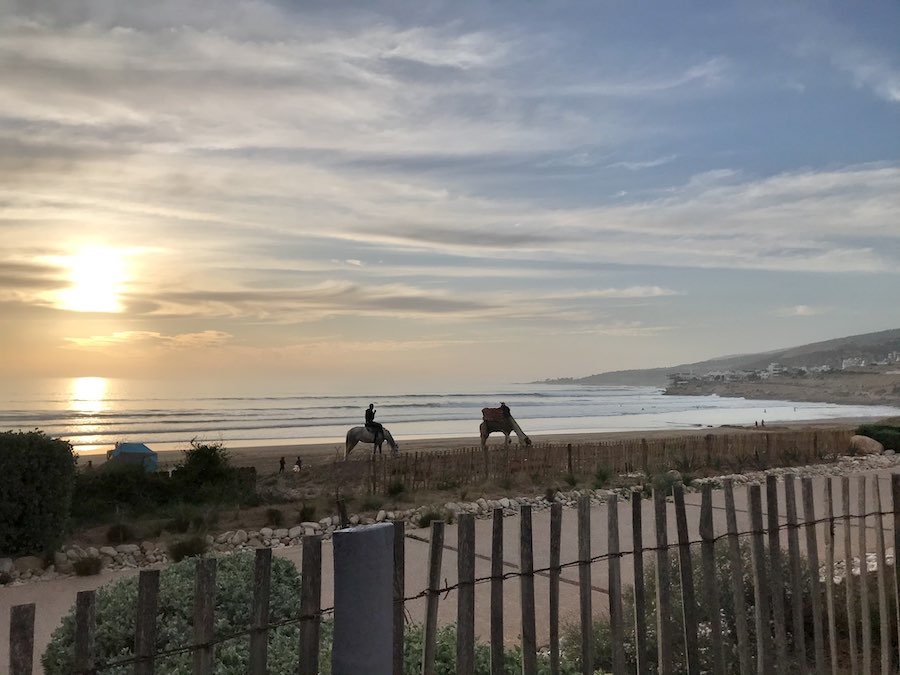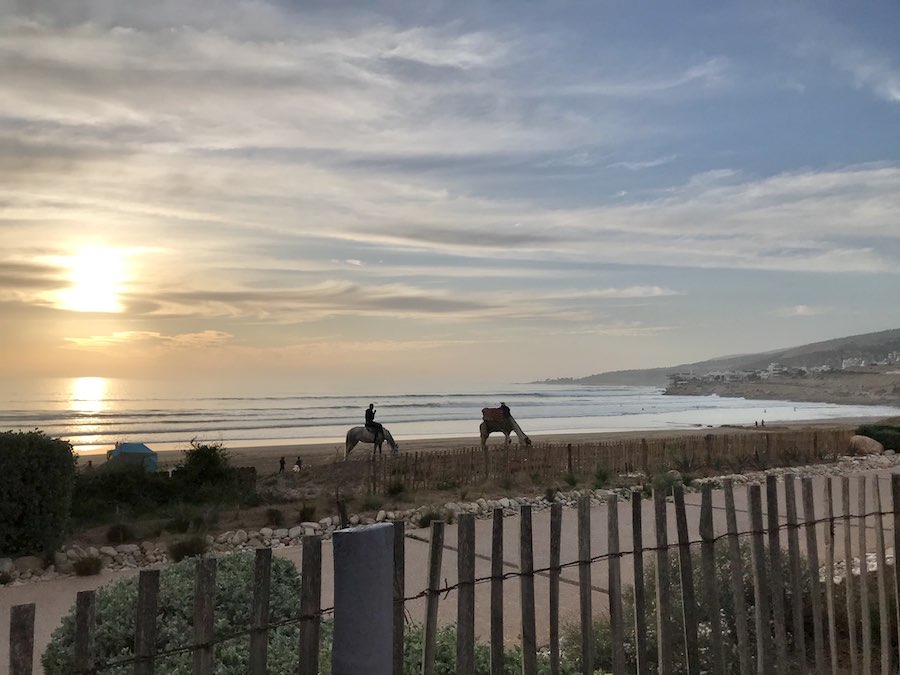 Drive up the twisting, picturesque Atlantic Coast and discover Essaouira; an enchanting seaside town with a fascinating colonial and pirate history. Complete with a majestic 14th century Portuguese fort (Game of Thrones fans will recognize from Season 3), this super-chill oasis is well known for its famous admirers; from Jimmy Hendrix to the Rolling Stones. Known as the "windy city", Essaouria is renowned for its vast range of water sports, especially kite surfing. "Ssouira", as it's commonly called by locals is also a foodie mecca with an array of unique and innovative café and restaurant choices.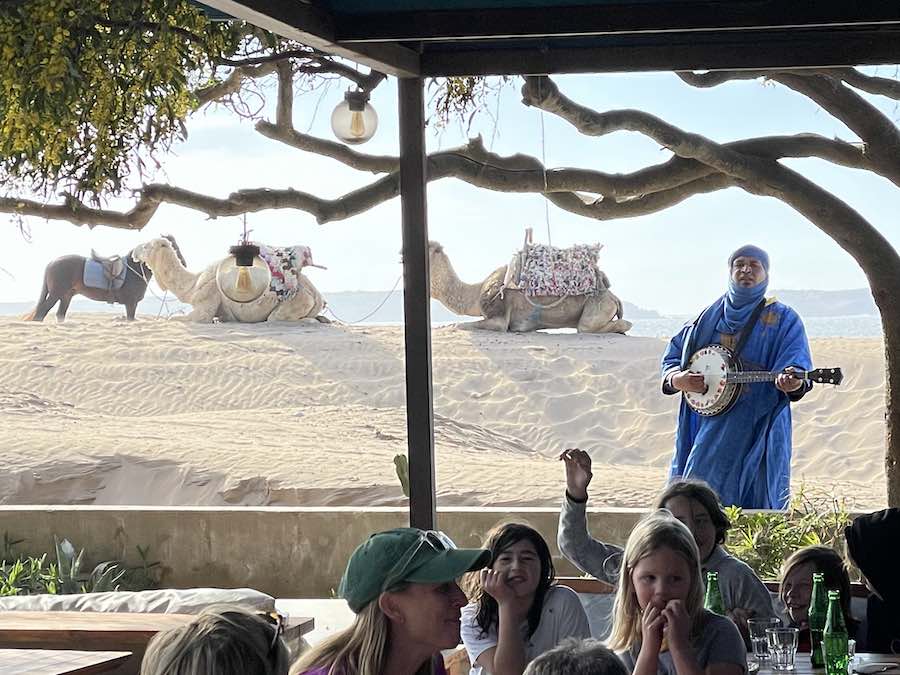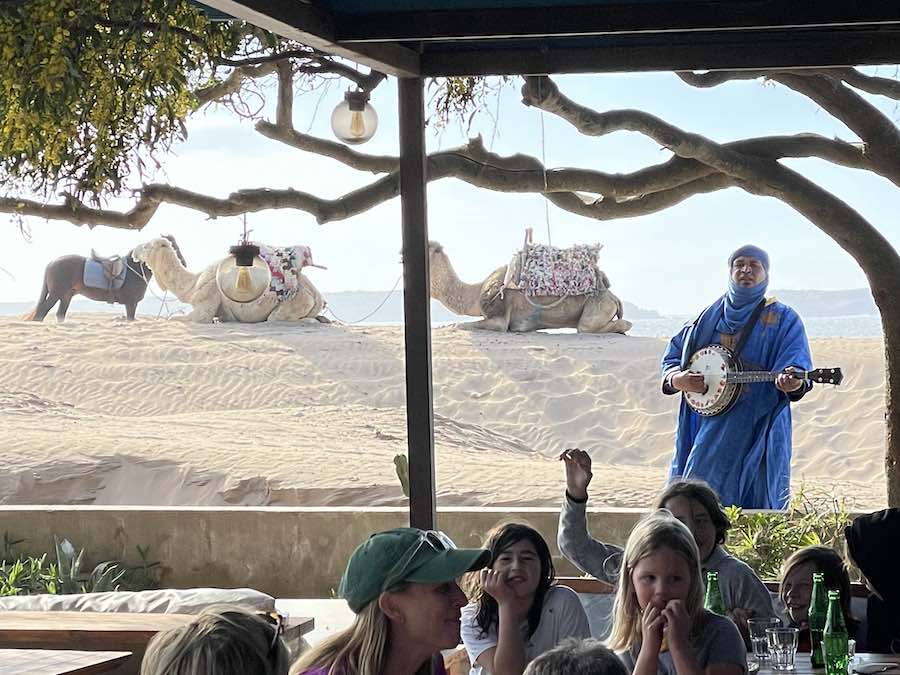 Of course, we haven't even mentioned the captivating, haunting Sahara Desert, which boldly covers a portion of the South and East of the country with its gorgeous shades of golden, crumbly sand.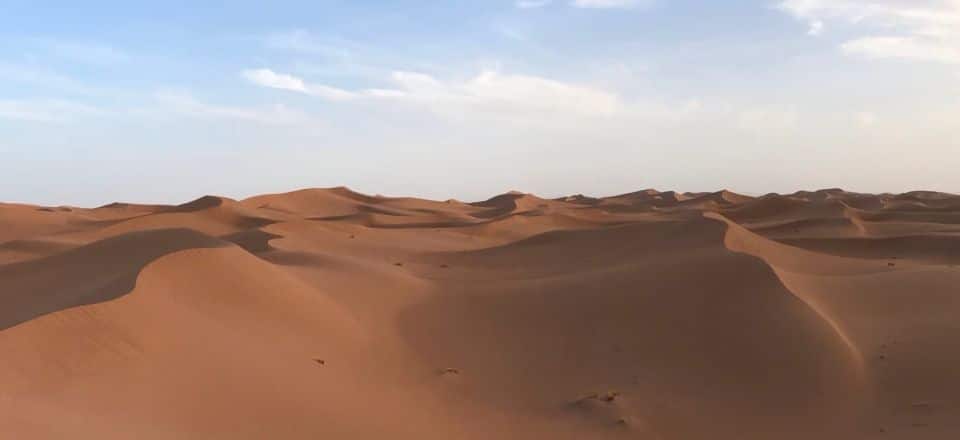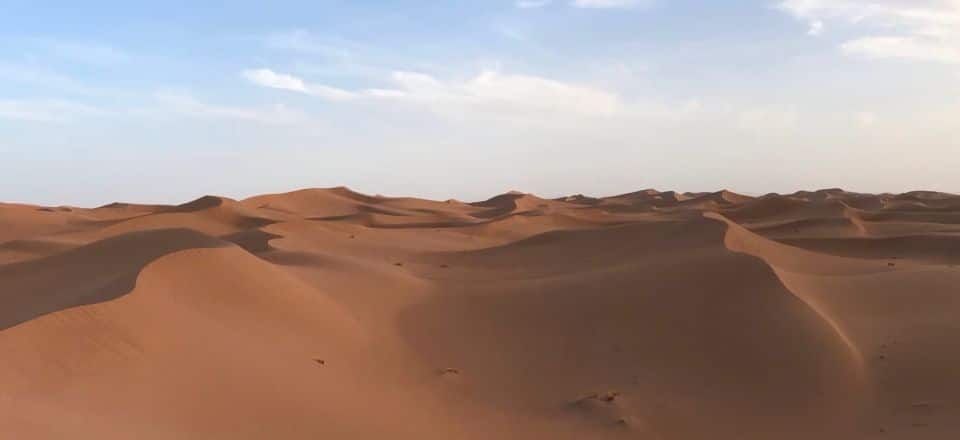 Morocco is located just over 12 km from Spain across the famed Strait of Gibraltar. This mystical land has evidence of abundant settlers and conquerors; starting from the Phoenicians to the Roman Empire to the Arabs and then the Portuguese, Spanish and eventually French colonists. Morocco even has a rich Jewish history as a result of the Spanish Inquisition when Jews were forced out of Europe and many trickled into North Africa.
The unanimous verdict is in. Morocco has it all: meadows that burst into bloom with gorgeous wildflowers in the spring, Mediterranean beaches with crashing waves and rocky terrain, magnificent Roman ruins in the exquisite, perfectly intact form of an entire Roman city. It has the sweeping, extensive Atlantic coast that runs up and down the country, the highest mountain peak in North Africa (the High Atlas Mountain Range), and every other little bit of diverse geography in between. This makes Morocco an immense land.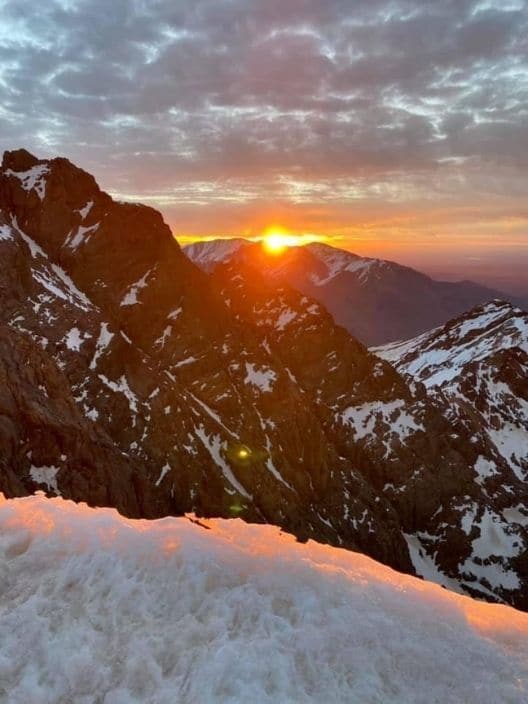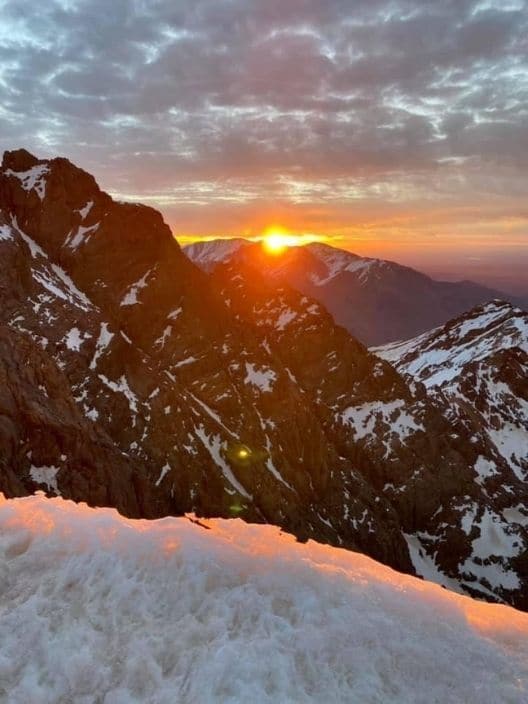 Morocco is astonishingly vast. Most people who have never been to this magical country picture it to be quite small. In fact, it can take 15 + hours to drive directly from the northern tip of Tangier to the southernmost town of Tarfaya. Morocco is surprisingly more than twice the size of France. Interestingly, some of this drive is autoroute that can hold its own against any North American freeway. However, once you get to southern Morocco, the freeway makes way to rural and much more rustic driving. On these labyrinth-like, off-the-beaten track roads, what appears to be 30 km might actually take you two+ hours if the "road" is loose gravel, winding, and one lane. That being said, an adventure awaits you if you are willing to let go of your pre-conceived ideas and enjoy the alluring ride.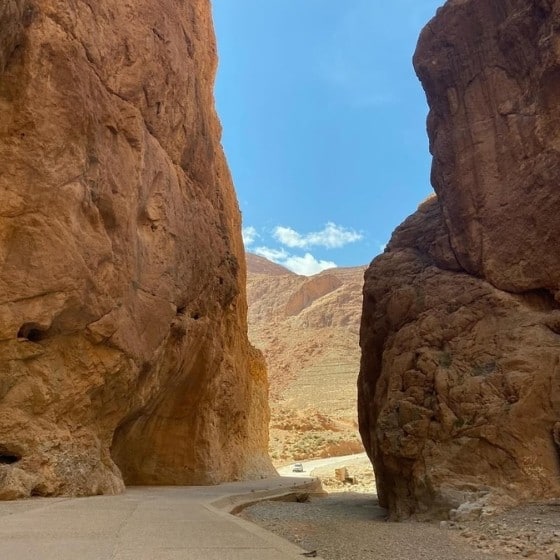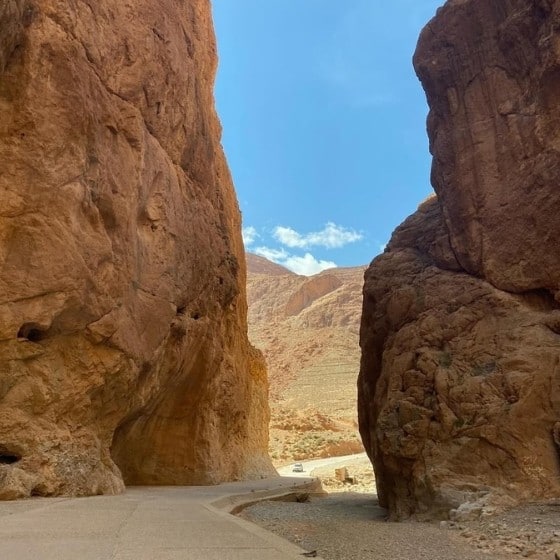 Here is a helpful breakdown of the abundant regions of Morocco. And because our passion is beautiful Moroccan rugs, we have divided each region by what we know best; gorgeously woven Moroccan delights:
Northern Morocco
From Tangier, Tetouan, to Chefchaouen in the most northern parts of Morocco to Fes and Meknes; Imperial Cities in North-Central Morocco, this mystical country is rich with diverse culture and history, thanks to its many Arab and Berber (Amazigh) tribes. This unique charm transfers to Moroccan textiles and in particular, its magnificent rugs. Hand-woven with care and generations of tradition, Moroccan rugs are unique in the fact that, if produced traditionally on a wooden hand loom, no one rug is ever the same. If you happen to be in Khemisset on a Tuesday, you are in luck. This typically sleepy Northern Moroccan town transforms into a massively lively, rustic outdoor souk (market) one day a week. The rug market ("souk zraabi", in Moroccan Arabic) is particularly memorable. Housed in an abandoned barn, the Tuesday carpet souk is charmingly rustic and agrarian. You might want to wear your wellies as it can be dusty and muddy if it's recently rained. However, it is an absolute favorite for diehard Moroccan textile fans.
Central Morocco
The bountiful carpet selections continue in rural Central Morocco. Azrou; a bustling market town just a few minutes from the more tourist destination of Ifrane, in the Mid-Atlas Mountain Range. Azrou is a hidden mecca for rugs. Drive about three hours southwest of Azrou and you will find the quaint, rug-famous town of Boujad, where mint-green doors dot the quiet main market (medina; an ancient walled city) square. Boujadi rugs are highly coveted in the rug-savvy world: soft reds, purples, and pink hues make these beauties a household name for those who know their textiles. Central Morocco is also where you will find the most famous of Moroccan rugs; the gorgeously cozy and typically butter cream-colored, high-pile Beni Ourains.
Southern Morocco
The quest for the perfect rug continues. Or rugs! Marrakech; one of the four Imperial City of Morocco and easily the favorite destination of most tourists, is also a haven for rug lovers. Nestled next to the incredible High Atlas Mountains in the mid-Southwestern region of the country, Marrakech is a vibrant city; fantastically colorful and buzzing with frenzied bustle. It is known as the cultural capital of Morocco as well as lovingly called the "Red City" due to the pinkish, red-colored hue of the buildings and structures.
Just one and a half hours from Marrakech and deep within the High Atlas Mountains, you will find charming villages and plenty of textiles. Zanafi rugs; flat-woven, straight-lined pieces with unique 3D geometric-patterns are, often found in black and white or navy and white. Azilal rugs are also from the High Atlas region; known for their intricate patterns and shapes as well as their bold, vibrant colors.
So. Is your interest peaked in learning more about magical Morocco? Are you officially obsessed like we are? Do you want to discover your passion for Moroccan rugs? Or, perhaps you already love Moroccan textiles-would you like to delve deeper into the stories of these fascinating beauties? Stay tuned for more magnificent Moroccan tales… 
We thank Tara Knies Fraiture for her contribution to our blog post!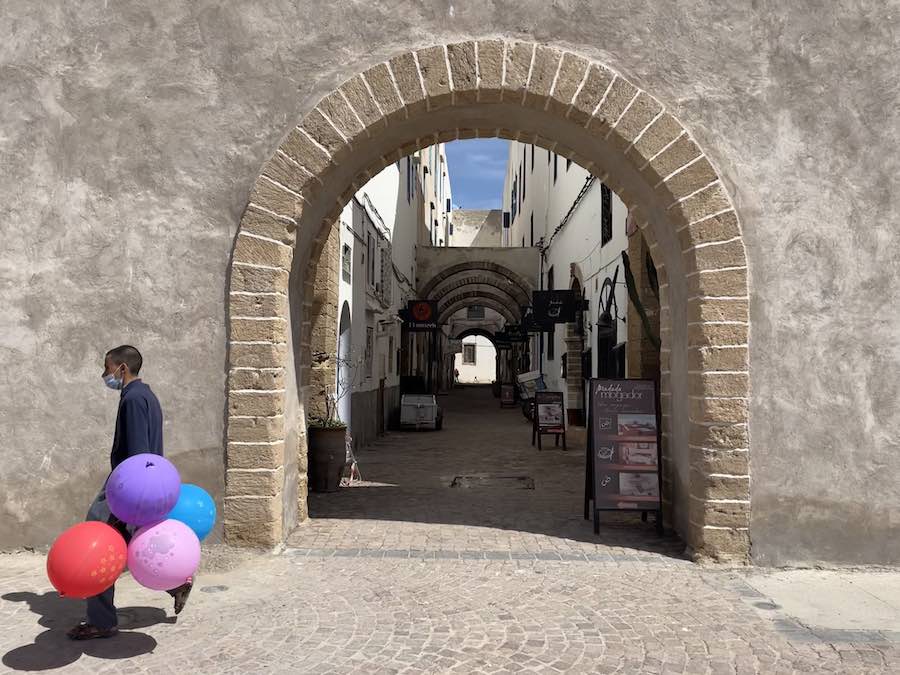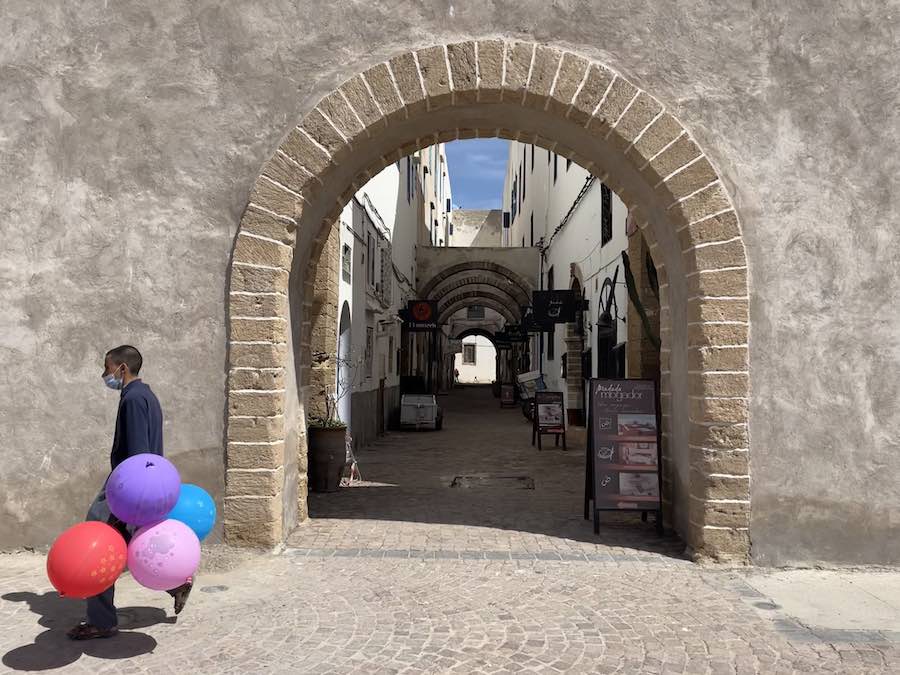 Check out this collection of rugs inspired by this blog post and representing the various regions of Morocco.