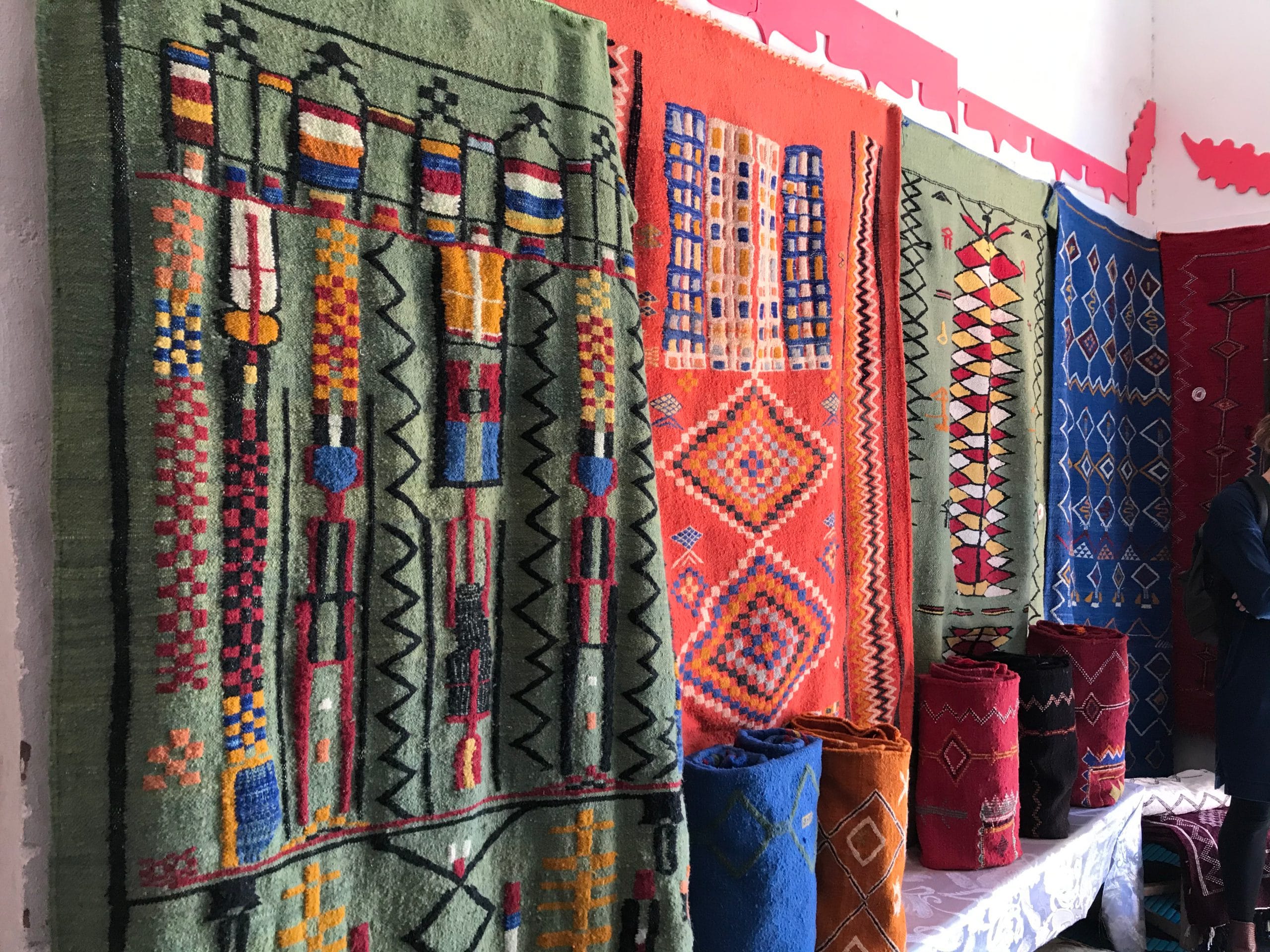 Rural Central Morocco is starting to burst with life after a long, cold winter. Bold blades of grass are shyly emerging in the fields. Wildflowers are beginning to pop up all over the endless verdant knolls and gentle rolling hills of this pastoral land. Wherever you turn, you will see them – one bravely pops up and then within a few days, a whole sea of them exist; swaying and sauntering in the gentle breeze. The colors are striking; from a wave of bright orange to bold patches of purple and all the gorgeous hues in between. It's almost as if these flowers are concealing an enchanting secret…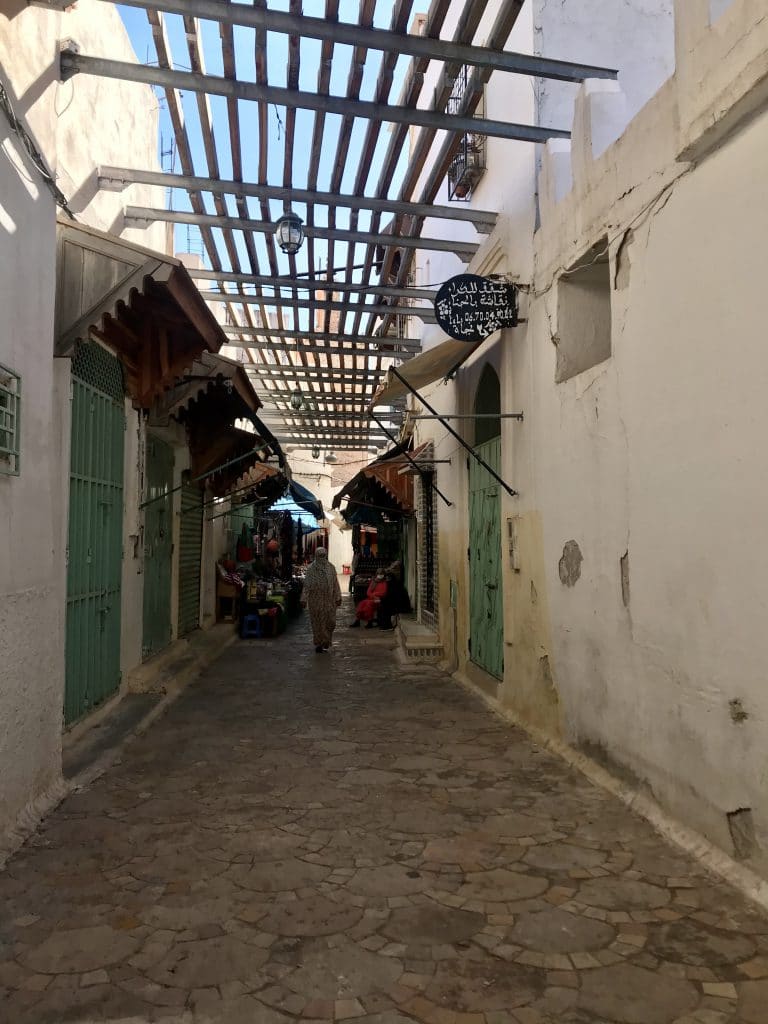 Nestled in front of the Mid-Atlas mountain range in the idyllic countryside is Boujad; a charming town that has a delightfully hidden gem: it's one of the rug meccas of Morocco. Surrounded by bucolic pastures and billowing wildflowers, Boujad has long-been a known pilgrimage destination for faithful Moroccans as its mausoleum is the resting place for a "marabout", or Moroccan saint.
Boujad was once a bustling trade town; considered the gateway for hearty caravans traveling between Marrakech and Fes and on to the Mediterranean. Caravan merchants were famous for their eagle eyes and expertise in astronomy. These savvy travelers were able to read the night skies on their long journey from the desert near Marrakech to Boujad and beyond. The diverse patterns and shapes in Boujad rugs are inspired by culture and folklore as well as distinct configurations of the skies and stars by the Amazigh (Berber) people.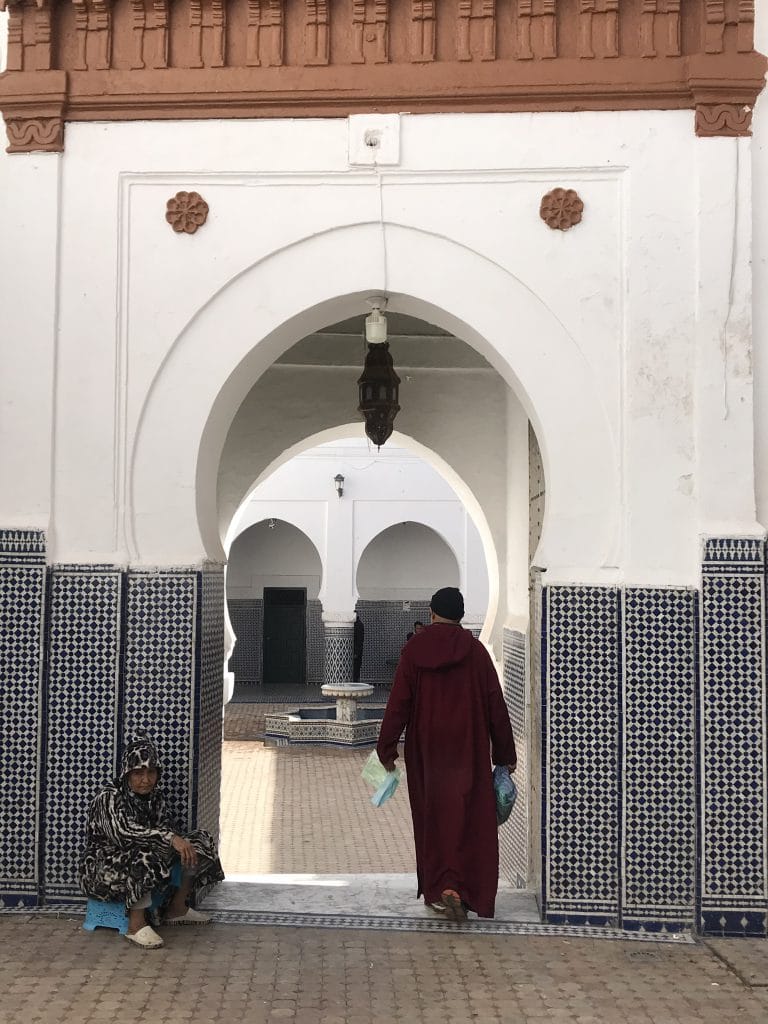 Boujadi rugs are well-known for their exquisite shades of red and pink; even brilliant orange and dynamic mauve that marry perfectly to create soft hints of warm color. Over the years, vintage Boujad carpets transform into exquisitely mellow, subtle tones. Complex geometric patterns adorn traditional Boujadi soft woven-pile rugs; showcasing the beauty and diversity of the local Berber culture.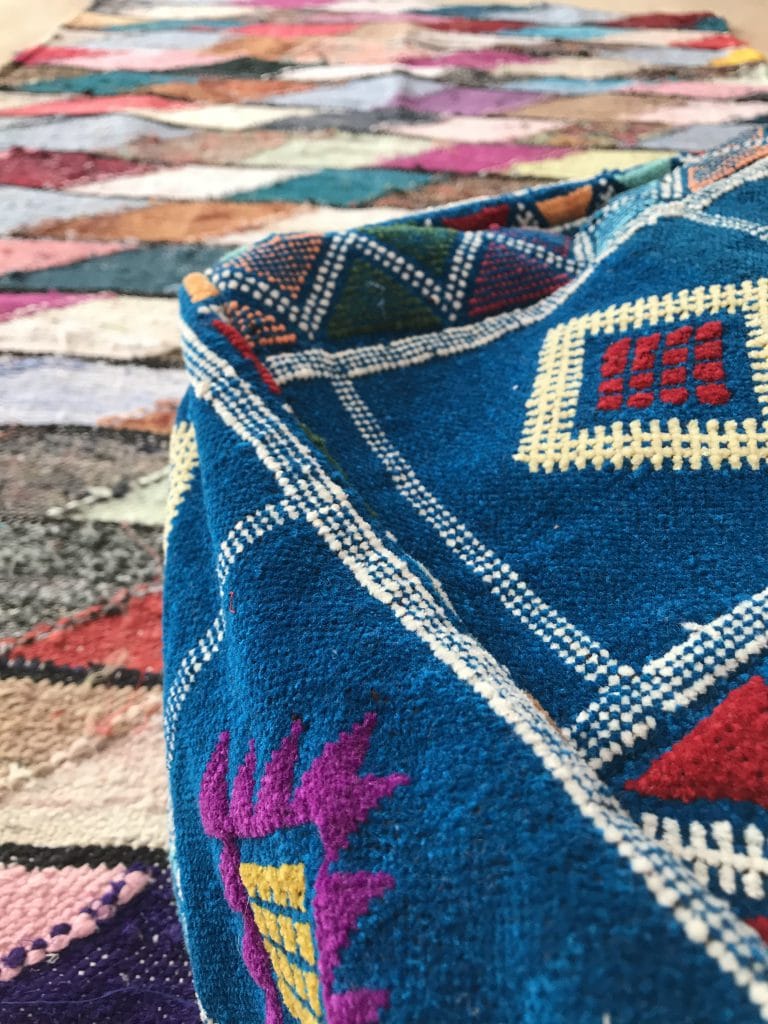 These days, Boujad still maintains its magically delicate allure. Some even say that the sleepy town has a mystical energy; a vibrancy and charismatic aura that one can feel when visiting. The quiet town square that sits in front of the medina (ancient walled city) is typically peaceful and even slightly slumberous; except for market day, which is on Thursdays. On this day, Boujad transforms back into its days of past glory-crowded, lively, and teeming with people coming to buy and sell their wares from all over the agriculture-heavy region. Early morning before the sun appears is the busiest time for productivity when rug weavers come to present their pieces to merchants coming from near and far.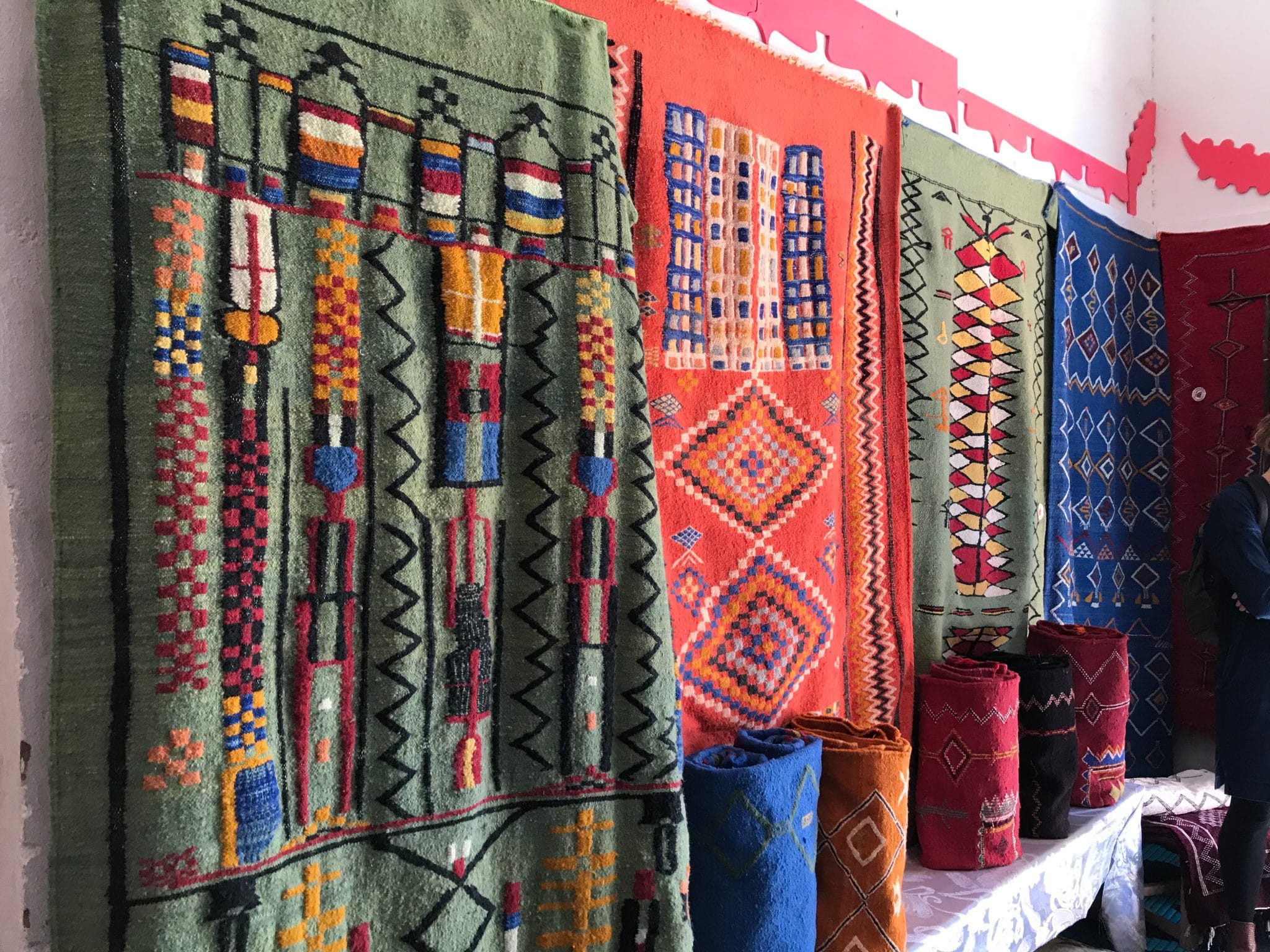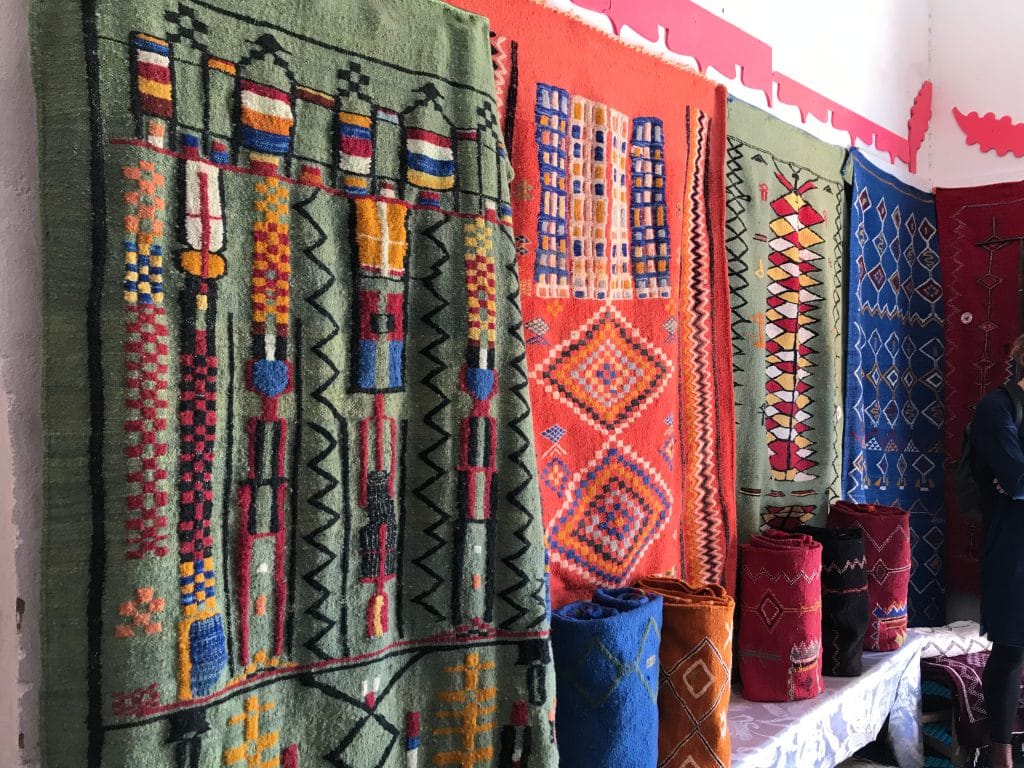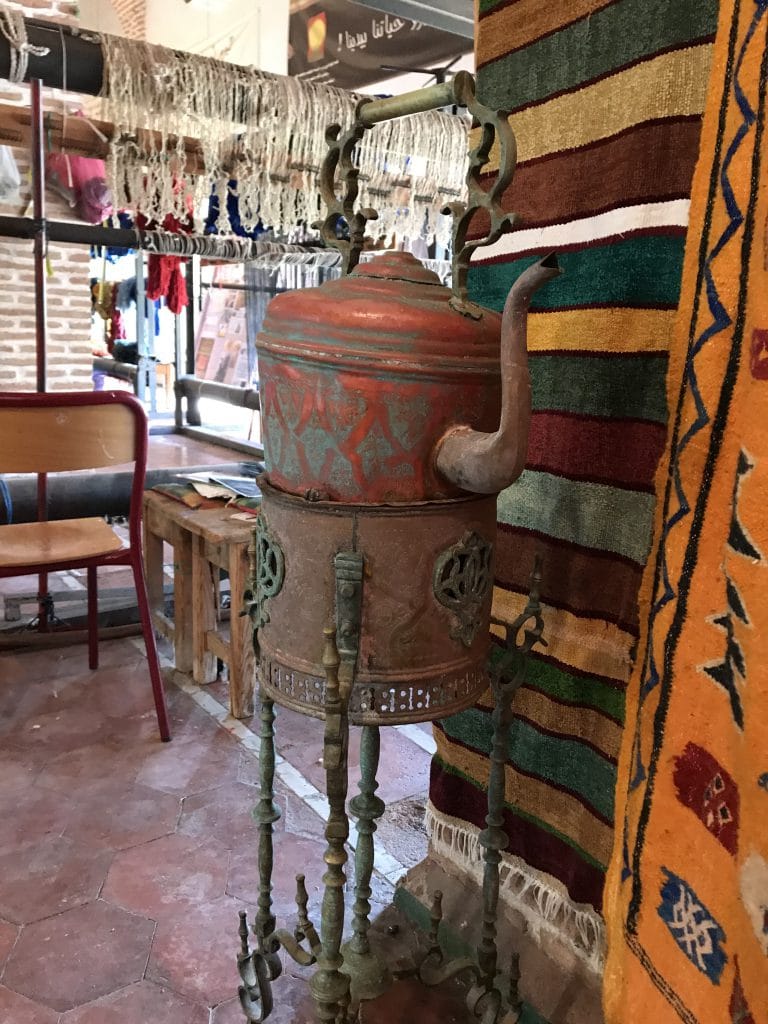 Move on past the souk to the medina as you wander around Boujad. The enchanting, restored mint-colored doors that dot the medina are picturesque-beautifully flawed and perfectly imperfect. Meander around the tranquil shops and stop for fresh rustic bread made by smiling Boujadi women on open flames in front of you.
If you are looking for rugs in Boujad, you have to know where to find them. Like anything in this mystical destination, searching for textiles becomes a dedicated treasure hunt. Look the other way for one moment and you might miss them completely. Inconspicuously stashed in tiny co-ops and arbitrary buildings; a single door to a magical passage of textile heaven. However, they are there; subtle, nuanced, and a fascinating, essential part of this magical town.
Life goes on. Springtime comes and goes in Central Morocco as seasons change. Blossoming wildflowers will always be an integral part of the Boujadi landscape during the season of life. And Boujadi rugs? Rugs will be in Boujad until the end of time.
We thank Tara Knies-Fraiture for her contributions to our blog section!