Assilah Rugs from Morocco
One of a kind rugs
Supporting Independent, Female, Moroccan Artisans
Featured Rugs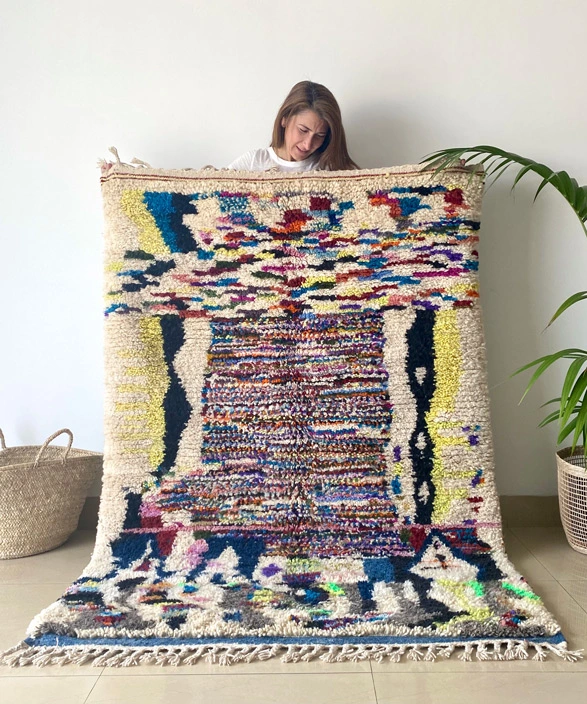 Beni Ourain
Plush Style
Hand-knotted medium pile rugs made of natural virgin wool, Beni Ourain rugs have a plush feeling that resembles walking on a cloud. They are becoming increasingly trendy but are the type of classic beauty that never goes out of style.
Kilim
Flat Weave Style
Flat-woven rugs made of natural wool and sometimes Camel hair. They come in cream white with colourful berber designs and various colours embroidered with geometric designs.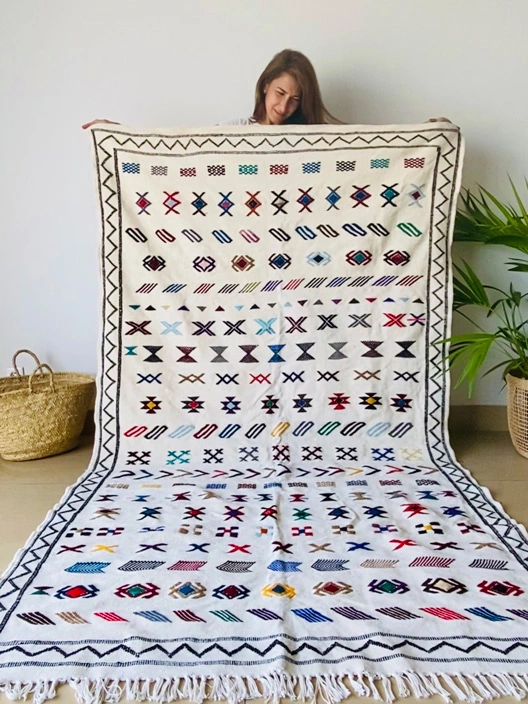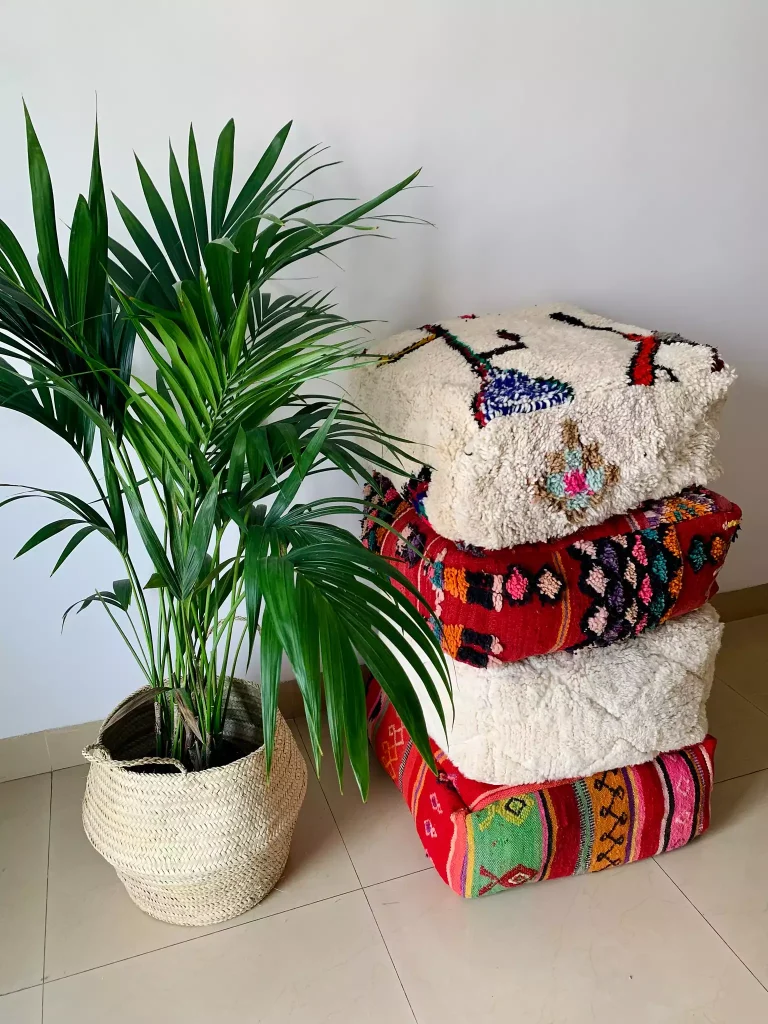 Moroccan Pouf
The Perfect Accessory for Your Home! A creative way of upcycling old rugs that adds a pop of colour to any indoor or outdoor space. Your pet might even claim it as its favourite bed.
Shop Rugs
Why Shop With Assilah Rugs
We are commited to seeking out one of a kind handmade rugs with original designs straight from Morocco. No two are the same.
We buy directly from the weavers who work hard making the rugs knot by knot.
We are helping females gain economic independence, through the weavers we work with, our contractors, our employees and the organizations we support.
Most of our rugs are made of biodegradable, resilient, stain-resistant, natural wool. Very few chemicals, if any, are used in the production of each rug.
Previous
Next
From Azilals to Zanafis and everything in between, Assilah Rugs can bring you the show stopping rug of your dreams. Our buyer Rahaf scours the various regions of Morocco in search of the best handmade rugs and poufs the country has to offer to bring them to buyers in Canada and across the world. An expat living in Morocco, with a family history deeply rooted in the international rug trade, Rahaf brings a wealth of knowledge to the table. She has a keen eye for quality and beauty. We hope to bring our buyers joy while showcasing this ancient craft and supporting the talented women who are keeping it alive through our purchases, and by giving a portion of our sales back to the community.
Join us on our Moroccan adventures; rug hunting trips, visits to souks and medinas, unique vacation experiences, explorations of Moroccan culture, food, drink and history and so much more.
Moroccan Adventure with Assilah Rugs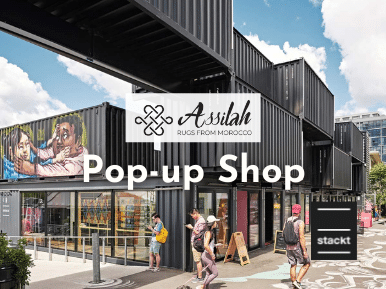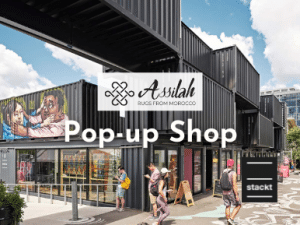 November 2, 2021
Assilah Rugs Stackt Market Pop-up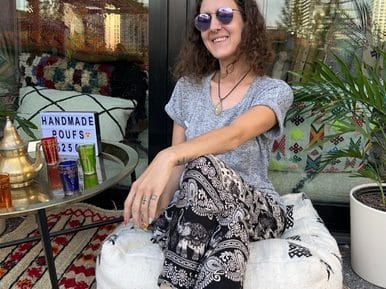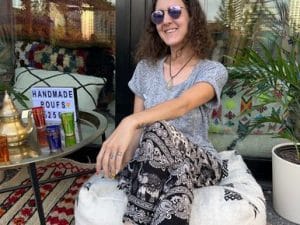 August 13, 2022
Win a Moroccan Pouf!
We hope reading our blogs help you add some Moroccan spice to your life, and that our shop helps you bring some Moroccan style into your home. It truly is a country filled with beauty, wonders and history. We hope you grow to love it as much as we do, and maybe even visit it one day. If you have any questions, or would like to make a custom rug request just reach out to us at [email protected] and we will do all we can to help.