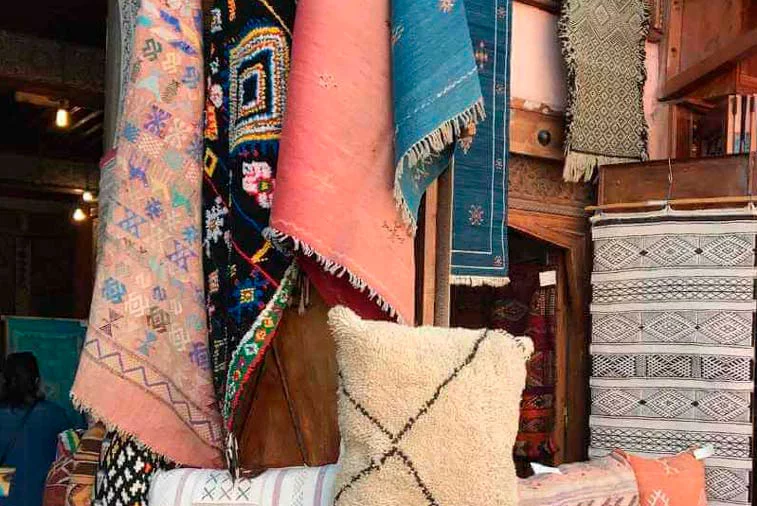 Our Process
At Assilah we only sell rugs from Morocco of the utmost quality, handmade by dedicated artisans working in the styles of their region. No two rugs are exactly the same. This makes for unique Moroccan hand woven berber rugs that you can feel good about purchasing.

Most of our Moroccan handmade berber rugs are made of 100% natural sheep wool that is scoured, threaded and dyed by hand. The creamy white colour that is used in the luxury wool rugs is the natural colour of the wool. In some regions, the black colour used is also the natural colour of black sheep, which looks more like a dark brown and is becoming less popular and being replaced by black dyed wool. The Moroccan wool can be dyed in all sorts of colours, with bright colours gaining popularity. The plushy medium pile hand-knotted rugs, like the Beni Ourain style, are incredibly cozy and addictive to sink into. They have almost none of the typical shedding that happens with new wool rugs because they are so tightly knotted. These luxury wool rugs are perfect for the living room, office or bedroom, but can really be placed in any room where you would like to feel a little more cozy and warm.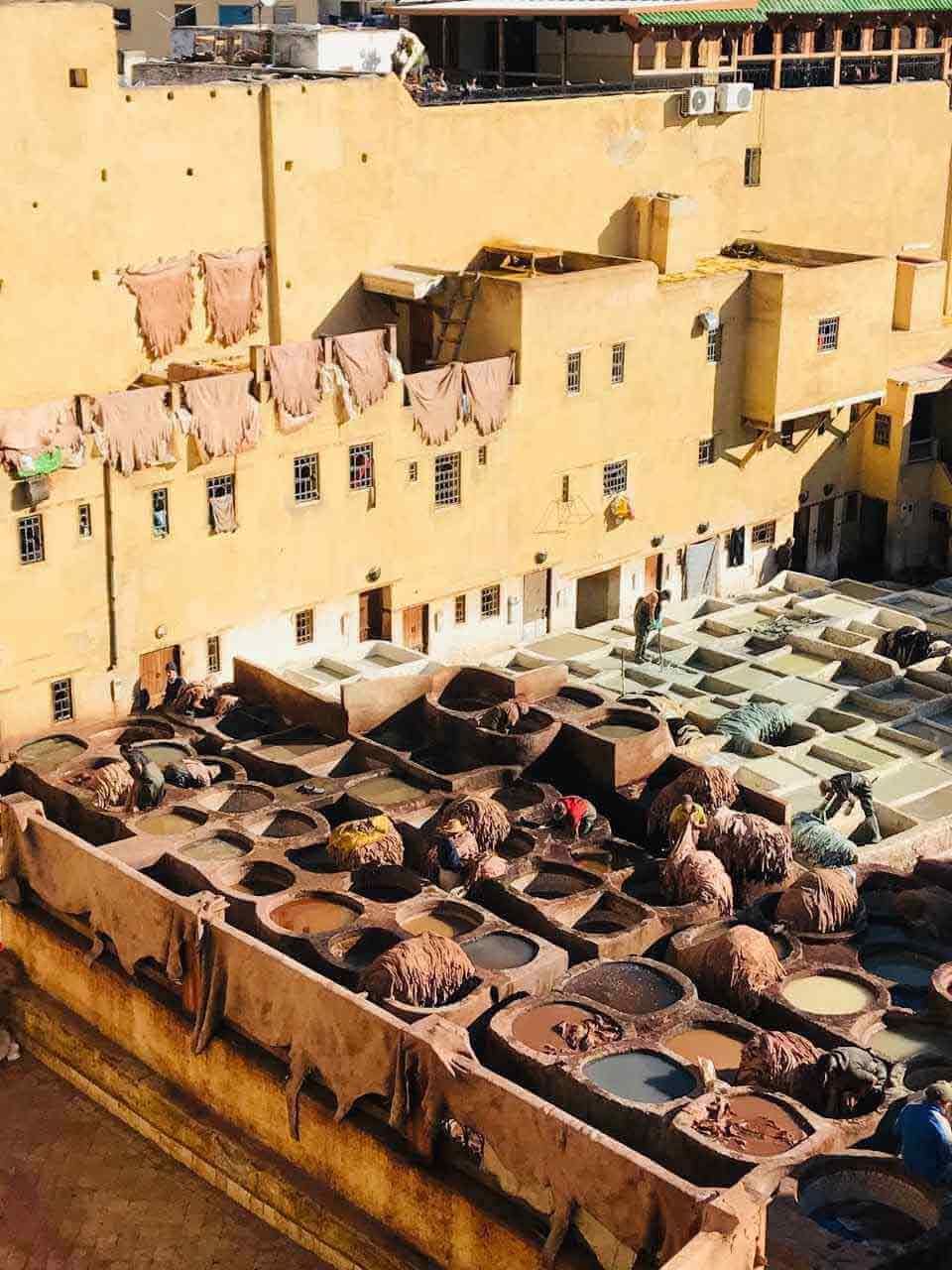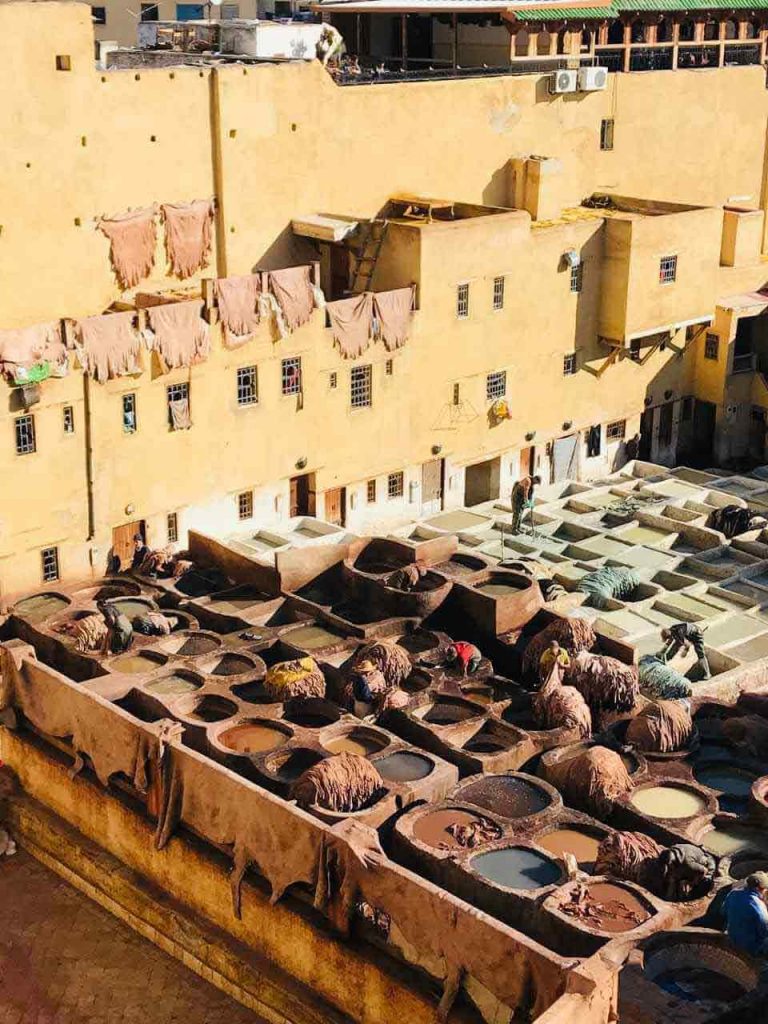 Our flat-weave Kilim rugs work well in any room of the house, but are particularly suited to the entryway, kitchen, mudroom, and bathrooms. The small ones are very practical for play rooms as they are machine-washable (on cold gentle cycle). Some of our Moroccan berber kilim rugs, like the Ouarzazate styles, are made of camel hair. This makes them even warmer and more durable. These kilims can last a lifetime. Camel hair, however, can only be dyed into darker fall colours (crimson red, deep yellow, orange, dark green, navy blue and gray), which gives them an even warmer feel.

Every city in Morocco has a rug market. In the big cities like Casablanca, Marrakech and Fes, you can drive to the Medina (old town) and go straight to a store to negotiate a deal on a rug, but the variety in most stores is not great and the quality is hit or miss. The prices also tend to be exaggerated. To get the best of the best, you have to drive to the towns known for their weavers. Rahaf is committed to scouring Morocco, safely, for top quality, hand woven rugs that are sure to be the showstopper in any room of the house. Visit the Our Weavers page to learn more about the weavers and the specific regions they work in.